Rachel | Practice Manager
Grew up in Washington State. Moved to Nevada in 2019. I'm a mother, grandmother, and has worked in dental for over 16 years. In my spare time, I love spending it with friends and family.
Pets: 2 French Bulldogs and a Chihuahua
Favorite Book: Nicholas Sparks books
Hobby: Being outdoors, fishing, boating, camping, golfing, traveling, concerts and skydiving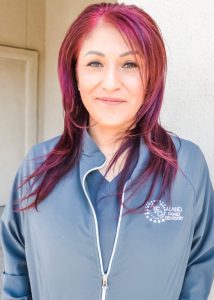 Sam | Practice Manager
I am 28 years old and I was born and raised here in Reno, Nevada. I have worked in Administration & Management for the last 4 ½ years. I pride myself in the patience and attentiveness that I provide my patients when coming into any facility. My mission is to provide exceptional Customer Service and build lifelong relationships and loyalty with our patients and our practice.
Pets: Klohie, Meatball, Luna (Two Pugs & a Pitbull/Husky Mix)
Favorite Book: Scary Stories to Tell In The Dark
Hobbies: Stones & Astrology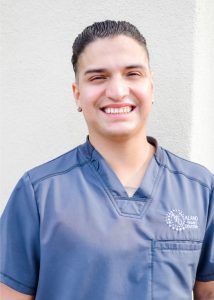 Jessica | Registered Dental Hygienist
I've lived in Reno for 20 years, with the exception of 2 years in Boise, Idaho for college. Hygienist for 11+ years. In my spare time, I like to hang out with family and friends, go camping, hiking, swimming, and working out.
Pets: have a horse named Buckwheat who lives on my mom's property.
Favorite Book: James Patterson books
Hobby: Stand up paddleboarding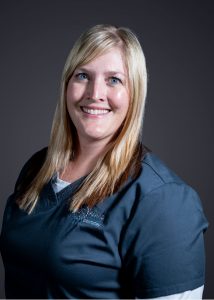 Nicole |  Dental Hygiene Assistant
I am a born and raised reno girl! I have chosen to pursue a career in the dental field because there's no limit to what I can learn. In my spare time, I enjoy spending time with friends and family, and relaxing.
Favorite Book: I love reading fiction! Being able to dive into a book that takes you 'out of this world' is something that makes me happy, it's nice to 'get away' for a short while.
Hobby: Roller skating, weight lifting, enjoying the company of others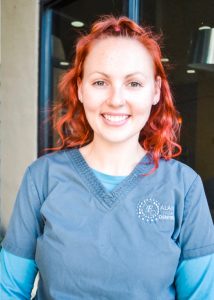 Austin |  Dental Hygiene Assistant
Hi there! My name is Austin and I'm a dental assistant that is aspiring to become a dentist. I'm from a small town outside of Reno called Fernley, where I went to high school. I went to UNR where I got a bachelor of science in chemistry, and I did some graduate school at Georgia Tech where I focused on polymer synthetic chemistry. I decided to come back to Reno and pursue a new career and decided that dentistry would be a great fit thanks to the wonderful team here. I enjoy assisting and getting to know each person that we get to help here.
Pets: none 🙁 (I do plan on getting some poison dart frogs)
Favorite Book: The Eragon Series
Hobby: Hiking, rock climbing, mountaineering, DJing, board games, and hanging out with my family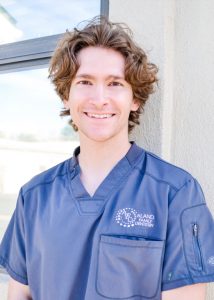 Hailey |  Dental Hygiene Assistant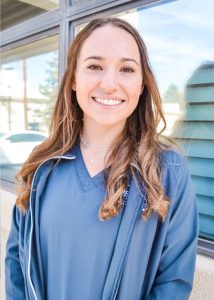 Kasandra | Dental Assistant I
Hey there! My name is Kasandra, but you can call me Kas! I was born and raised in Elko, Nevada, and recently moved to Reno to pursue my career as a DA as well as get my degree! I've been in the dental field since 2016. If there is one thing I live by it is that life is too short, smile while you have teeth!
Pets: Pepe Margo (My little teacup Yorkie), Apollo (My fat cat), Kiwi (My quail), and I also have goats!
Favorite Book: "Oh, the places you'll go" by Dr. Seuss
Hobby: Soccer, hiking, biking, and spending time with my family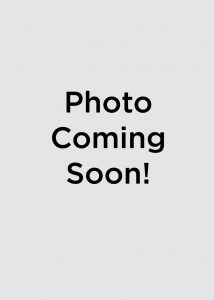 Natalie | Dental Assistant
Hello, my name is Natalie. I was born in Kazakhstan but grew up and raised in Germany since I was 7 years old. Moved to Fallon, Nevada in 2017. Speak fluent German and intermediate Russian. Been in the dental field since 2001. I am happy to find my way back to working as a dental assistant again, it brings me joy and it never gets boring.
Pets: small farm of different animals in the future
Favorite Books: Joe Dispenza
Hobby: painting, hiking, spending time with my family, learning new things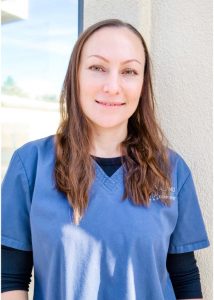 Alondra | Dental Assistant
Hello everyone I am Alondra! I was born and raised in Reno. I am a proud mom of a five-month-old baby boy. I am 22 years old, but a child at heart. I am certified in Dental Assisting and looking to finish up my Medical Assisting school.
Pets: I have a betta fish named Mushufasa.
Books: I love to read the Disney Villian series by Serena Valentino.
Hobbies: Reading, watching Disney movies, playing softball, jet skiing, and going camping with my family!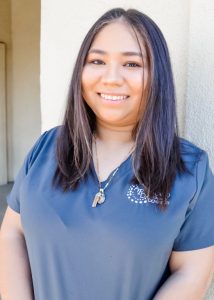 Jen | Registered Dental Hygienist – Double R
I am a proud Reno native and love seeing all the growth in Reno!! I have been in the dental field for 18 years and have been a hygienist going on 12 years! I graduated at the top of my class from the College of Southern Nevada in 2010 and I have been working with Dr. Aland ever since. I plan on staying with him 'til he kicks me out. I love all things dental and absolutely love all my patients!!
I have 3 sassy girls who are full of energy, a puppy, and 3 rabbits that keep me on my toes.
When I'm not working as a dental hygienist I am party planning with my Reno Tiny Tent company setting up custom slumber parties and backyard parties.
I love spending time with my family, hiking, swimming, skiing, traveling, and eating tacos and chocolate!!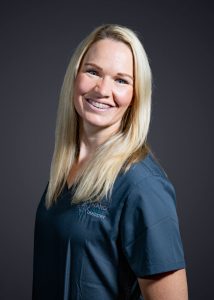 Rose | Business Associate
My name is Rose, I was born and raised in Reno. I joined the dental field back in 2016 and have learned so much since then! I have about 9 years of experience with providing customer service. I enjoy helping patients in any way I can. Outside of work, I love to spend my free time with my 3-year-old son and go shopping! One thing I live by is treating others with kindness and respect.
Books: Stephanie Meyer books, twilight stan!
Hobbies: hiking, traveling, going to concerts, family time