I love being able to help our patients overcome fears, conquer pain, and discover that going to the dentist can be a fantastic, painless experience.
Each day brings a schedule full of patients and possibilities, whether we are seeing old friends or getting to know great new individuals visiting for the first time. I enjoy hearing patients share their stories as we work together. I learn a lot from my patients and genuine, lasting relationships form.
Dentistry is more than a profession, it's a passion for me. I enjoy seeing the confidence patients gain by having a beautiful, bright smile. Having successful treatment is rewarding to both the patient and me because we feel proud of what we've accomplished together. Whether following simple or very complex procedures, it is meaningful for me to see our patients' futures brighten by improving their health.
What is better than having fun at work? This team gets along well and laughs a lot. We are like a close family. I respect and admire their dedication, attention to detail, and caring nature. They give me confidence that each visitor to our practice will receive the best care imaginable. We work together to ensure that you feel comfortable and at ease during your appointment. Our goal is to treat you like family.
All of us look forward to helping you achieve great oral health and a smile you'll love to share with the world!
I received my dental education at the Creighton University School of Dentistry. But a professional's education does not just end when a degree is awarded. Staying sharp, up-to-date, and in touch with the ever changing and rapidly advancing technological improvements is imperative. I owe each of my patients the highest level of comfort and care possible and pursuing continuing education makes it possible for me to ensure that.
Whether in clinical settings, seminars, or at meetings, interaction with other professionals is invaluable to expanding any professional's knowledge and skills base. My membership in professional organizations also provides me with endless opportunities for access to the latest research and advancements within my field.
Consequently, I am a current and active participant in the following professional organizations:
American Dental Association
Nevada Dental Association
Northern Nevada Dental Society
Though I was born in Murray, UT, Reno is where I have spent most of my life. It is where I feel at home, and where my wife, Lisa, and I first met during our college years. Our lives here have been further enriched greatly by our children, three girls and one boy.
Away from work, I most appreciate the time I share with my family or at church. I also enjoy hunting, skiing, and golfing, and am a big fan of the Chicago Cubs and BYU Cougars.
Community is an extension of family and home. Contributing my efforts in ways that benefit its members is important for me.
One of the ways in which I am able to offer my talents is by performing dental health presentations in our Washoe County elementary schools. It is so enjoyable to travel throughout the area visiting classrooms, educating our youth on the importance of good oral health. Anyone is free to contact our office to schedule a future presentation.
Teaching students in a clinical setting is another way in which I am able to give back. I feel so fortunate to have worked with students in the dental assisting program at the Milan Institute from 2012-2014.
I am also a participating provider in the Northern Nevada Dental Health Program. NNDHP is a non-profit program which provides quality low-cost oral health care for economically disadvantaged children who reside in Northern Nevada.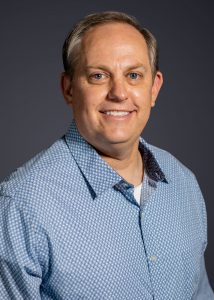 Dr. Jelena obtained her DMD degree from the University of Belgrade, Serbia. After moving to the United States, Dr. Jelena attended the University of Illinois at Chicago School of Dentistry where she graduated at the top of her class with a DMD degree. In her senior year, Dr. Jelena has been selected to the prestigious OKU National Dental Honor Society.
After caring for patients in Chicago, IL Dr. Jelena moved to beautiful Reno, NV in the summer of 2019. To ensure her patients receive the best available care, Dr. Jelena is continuously expanding her horizons and knowledge. She is currently a member of the American Dental Association, the Illinois State Dental Society, and the Chicago Dental Society.
She fluently speaks Serbian, Bosnian and Croatian languages.
When out of the dental office Dr. Jelena enjoys spending time with her family, playing tennis, swimming, and being outdoors.
Dr. Jelena obtained her DMD degree from the University of Belgrade, Serbia. After moving to the United States, Dr. Jelena attended the University of Illinois at Chicago School of Dentistry where she graduated at the top of her class with a DMD degree. In her senior year, Dr. Jelena has been selected to the prestigious OKU National Dental Honor Society.
Matthew Milligan, DMD was born and raised in Reno, NV, and graduated from Sparks High School in 1996. He went on to graduate from the University of Nevada Reno in 2003 "with distinction" with a bachelor's of science in biology, and from the University of Nevada Las Vegas School of Dental Medicine cum lade in 2009 with his DMD. Following graduation, Dr. Milligan worked as a dentist in Carbondale, IL for 3 years and in Las Vegas, NV for 1.5 years before purchasing Incline Dental Care in December 2013.
Dr. Milligan has been married to his wife Glenna for 10 years, and they have two children, Maximus and Zoey. He enjoys hiking, backpacking, snowboarding, and golfing, and loves spending time with his kids, watching them grow and learn new things.
Aesthetic continuum and smile design at the Heartland Institute.
Implant placement and restorations
Endodontics
Invisalign orthodontics
Veneer design and placement
Crown and bridge
CAD/CAM Dentistry
Memberships
ADA
Northern Nevada Dental Society
Nevada Dental Association
Academy of General Dentistry
American Dental Society of Anesthesiology
American Academy of Cosmetic Dentistry
To schedule an appointment with Dr. Milligan at our Double R location please call our main office line at (775) 323-3366. Availability is every other Friday.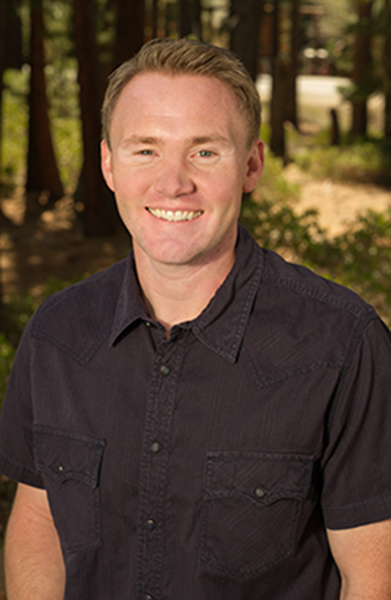 Jessica | Registered Dental Hygienist
I've lived in Reno for 20 years, with the exception of 2 years in Boise, Idaho for college. Hygienist for 11+ years. In my spare time, I like to hang out with family and friends, go camping, hiking, swimming, and working out.
Pets: have a horse named Buckwheat who lives on my mom's property.
Favorite Book: James Patterson books
Hobby: Stand up paddleboarding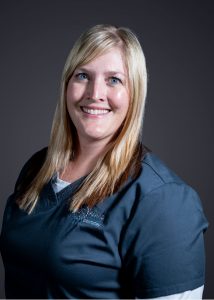 Jen | Registered Dental Hygienist
I am a proud Reno native and love seeing all the growth in Reno!! I have been in the dental field for 18 years and have been a hygienist going on 12 years! I graduated at the top of my class from the College of Southern Nevada in 2010 and I have been working with Dr. Aland ever since. I plan on staying with him 'til he kicks me out. I love all things dental and absolutely love all my patients!!
I have 3 sassy girls who are full of energy, a puppy, and 3 rabbits that keep me on my toes.
When I'm not working as a dental hygienist I am party planning with my Reno Tiny Tent company setting up custom slumber parties and backyard parties.
I love spending time with my family, hiking, swimming, skiing, traveling, and eating tacos and chocolate!!